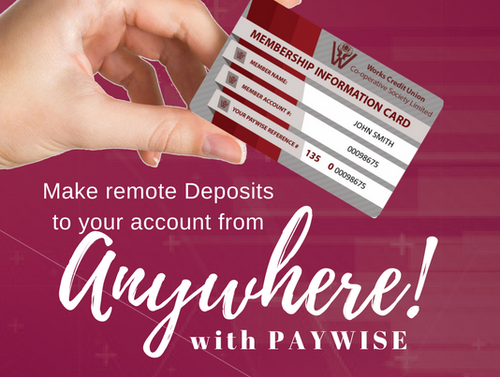 Members are advised of the temporary suspension of our Remote Deposit Facility as our service providers, Paywise, will be terminating the agreement with NLCB through which the service is currently being accessed over concerns with ...
Join us as we begin our 60th Anniversary celebrations with a Thanksgiving Service giving thanks for our "Brilliant Legacy, a Shining Inheritance"!
Don't just sit on the sidelines, get involved in your Credit Union in a tangible way!
Nominations to serve as an elected officer of Works Credit Union for the 2019/2020 term will be accepted from January 2nd, 2019 and continue until January 30, 2019.