---
You too can be READY FOR THE ROAD with our new offer on vehicle loans! 
NO DOWNPAYMENT necessary upfront!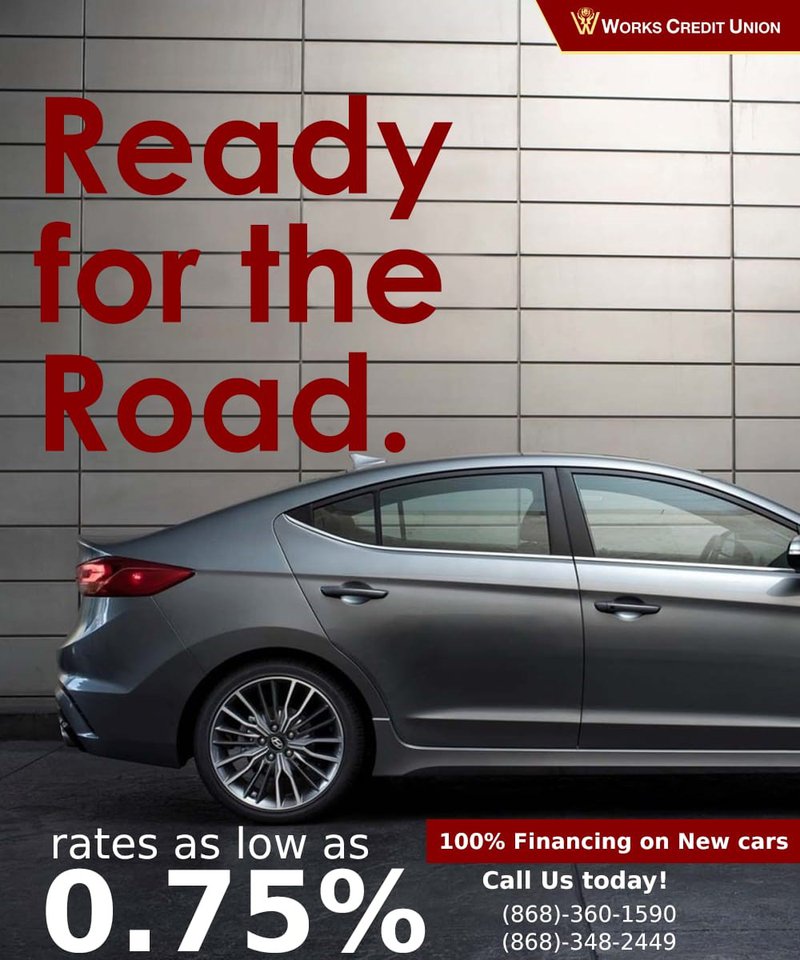 Works Credit Union offers auto vehicle financing with competitive interest rates, low processing fees, and great returns on your investment (dividends on shares deposited)! We'll help "steer" you in the right direction!
Initial Down-payment Required
BRAND NEW SHOWROOM VEHICLES:  
NO DOWNPAYMENT (conditions will apply)
FOREIGN USED/RORO: NB. Used vehicles must be under 6 years old
General Requirements for loan:
Last Payslip
Recent Job Letter (one (1) months)
Recent Utility Bill
Passport Sized Photograph (no more than 3 months old)
Valid Identification (preferably Driver's Permit)
Statement of Affairs (Savings/Loans/Hire Purchases, etc.)
Letter of Sale from Vendor or Pro-Forma Invoice
Certified Copy (Used vehicles ONLY)
Quotation of Insurance (FULLY COMPREHENSIVE)
Motor Vehicle Appraisal/Valuation Report
Any other relevant supporting documents
NOTE: 
Offer applies if total loan value is under $200,000
Updated: November 2018