Works Credit Union was started by officers of the Chief Accountants Branch in the Ministry of Works & Transport, primarily through the efforts of Mr. Durga Persad. His efforts were mobilized by the encouragement and assistance of officers of the Credit Union League and the Co-operative Department. A Working Committee was put together to generate interest amongst the staff in the initiative which was immediately favourable, hence the Official establishment and subsequent registration of Works Credit Union Co-operative Society Limited in 1959.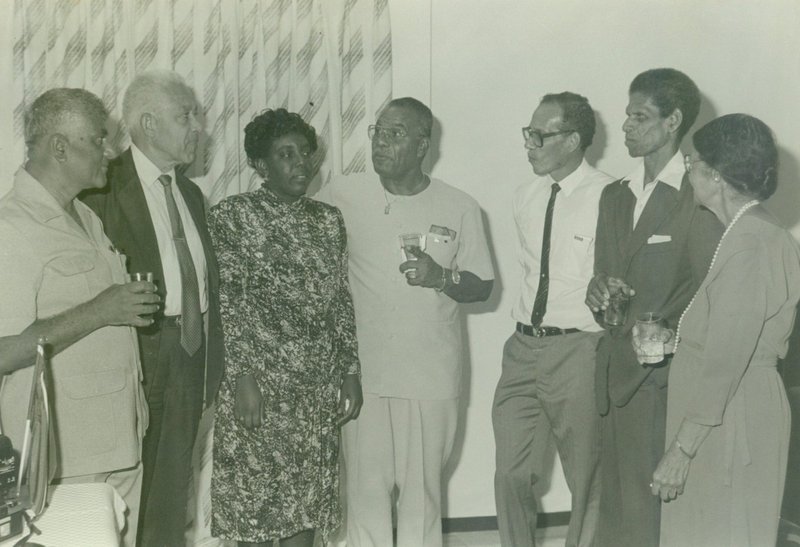 Works Credit Union granted its first Loan on November 18, 1959; at which time loans were confined to the extent of the members shareholdings and were in the region of $10.00 to $400.00. After 14 months of operation, membership stood at 144.
On July 26th 1960, the first Annual General Meeting of Works Credit Union was held and the first Board of Directors, whose Executive Committee consisted of the following persons: -
President - Mr. Crehan Polo
Secretary - Ms. Iris Sinkia
Treasurer - Mr. Trevor Pierre
In 1969, the Ministry provided a fully furnished office free of charge to Works Credit Union and on March 3, 1969 the Credit Union hired its first paid employee to man the office half days. By 1981 we appointed our first full time manager to help foster the growth of the Credit Union.
Works Credit Union purchased its first home in 1978 located at 130 Charlotte Street, Port-of Spain to facilitate its ever-growing membership demands being one of the first Credit Unions to own its own building. Due to our constant growth in membership the Charlotte Street Office as quickly outgrown which led to the acquisition of the building in which our Head Office now resides on Dundonald Street in 1982.
Instrumental to our growth over the years is the implementation of a network of Liaison Officers whose role is to promote the Credit Union and recruit new members from all walks of life. Our current membership which stands at over 10,000 and increasing daily is proof of the outstanding efforts of this dedicated network.
The opening of Branch locations was reflective of the Credit Unions commitment to meet our growing memberships needs and to provide alternate and convenient locations for members to access their accounts and conduct business with the credit union. In 1987, the first of these Branches was opened at #8 Mon Chagrin Street, San Fernando. It is still in operation to date and is now located at 129C Coffee Street. In 1988, another branch was opened in Rio Claro, although it was not as successful as its counterpart in San Fernando, hence the Credit Unions decision to close its doors shortly thereafter. Our second branch was successfully opened in 2004 in Arima and still continues to generate a substantive amount of business to date.

Works Credit Union continues to grow from strength to strength, undaunted by the challenges of the economy, we are ever grateful to the selfless contributions of those who made our journey a success.