Revisions to WCU Bye Laws Approved By Commissioner
6 April 2017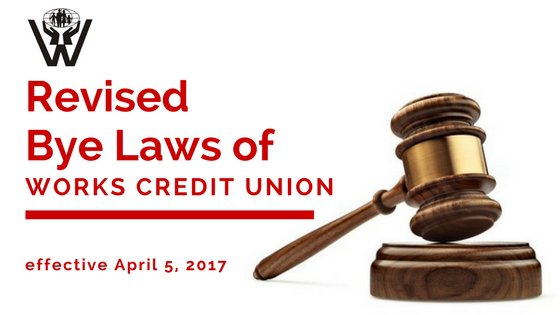 The revisions to the Bye Laws of Works Credit Union as approved by the membership at the Special General Meeting held on March 3rd, 2016 has been signed of by the Commissioner for Co-operative Development. 
The newly signed incarnation of the Society's Bye Laws was received by our office on April 5th, 2017 and takes effect from the same date. 
A soft copy of the document can be viewed and downloaded from the "publication" tab of our website.